As promised, here are a few tips to help double the length of any essay.
All of these statistics/instructions are for Microsoft Word 2007, but they apply equally well to older versions of Word or OpenOffice.
Replace All the Periods
Increase in size: 42.9%
How to do it: Go to edit->replace and place a period (.) in both boxes. Highlight the period in the "replace with" box, and click on "more" in the lower-right hand corner. Then click format->font.
Under "size," increase the font-size significantly – I used 16 in this example.
Click OK, then hit "replace all."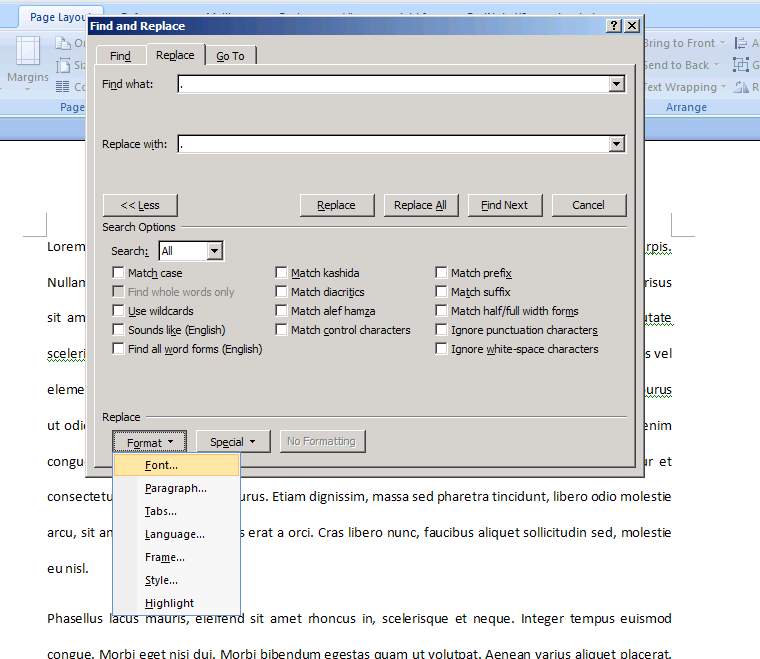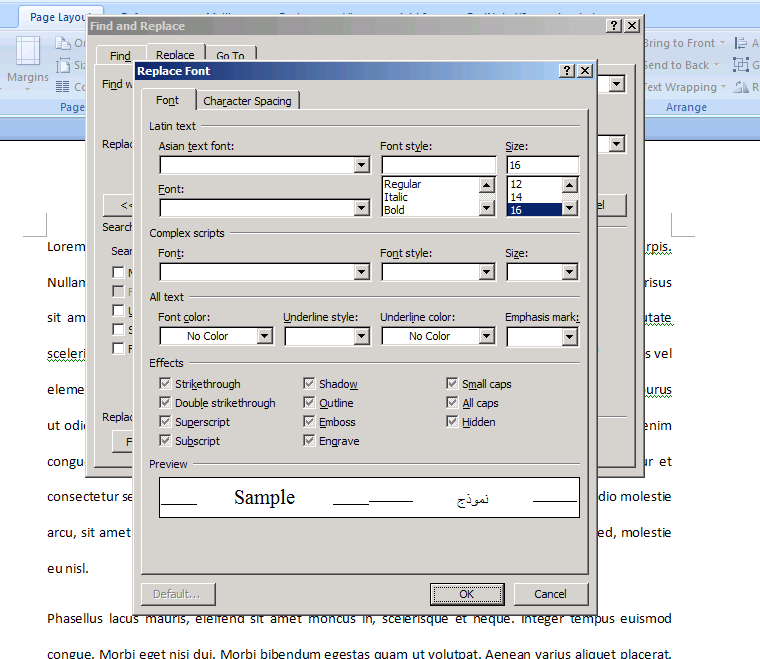 Increase the Paragraph Spacing
Increase in size: 21.6%
How to do it: Higlight everything (edit->select all), right-click->Paragraph. Set "Line Spacing" to multiple, and set it to something between 2 and 3 (or between 1 and 2 if it's a single-spaced essay). I set it to 2.5 for this example.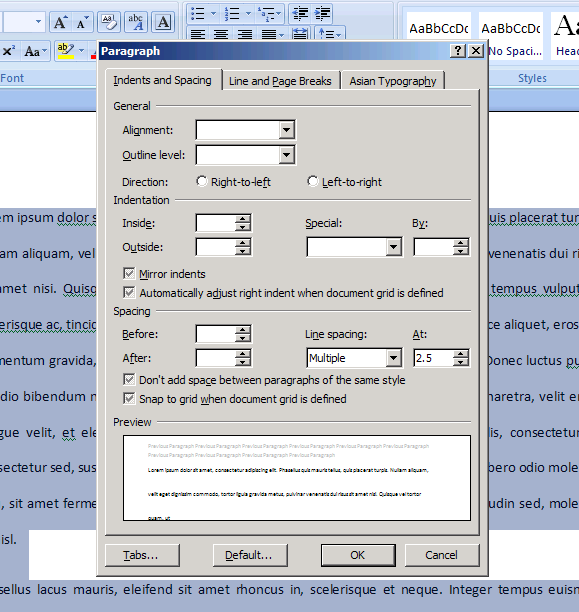 Change the Font Size
Increase in size: 9.1%
How to do it: The font size is right next to the font face, at the top. After highlighting everything, increase it by up to a whole point – I set it a half-point larger (11.5) for this example.


Use a Different Font
Increase in size: 9.1%
How to do it: Highlight everything, and just change the font from something other than the default, Calibri. I changed it to the old default, Times New Roman (12 pt font), for the 9.1% increase, but there are probably other similiar-looking fonts that will increase that even more.
Change the Margins
Increase in size: 7.2%
How to do it: Go to Page Layout->Margins->Custom and increase the margins. They default to 1" all around – I changed it to 1.15" all around.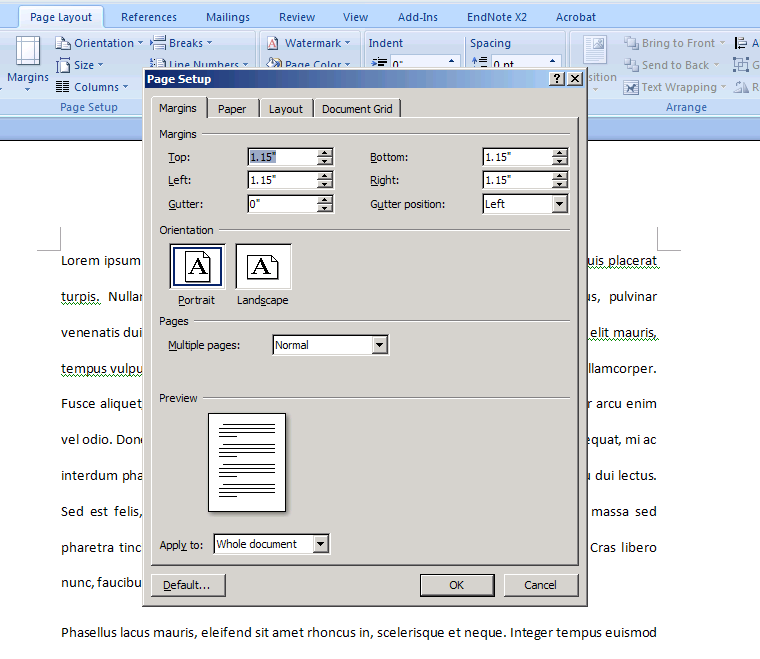 Change the Character Spacing
Increase in size: 7.1%
How to do it: Select everything (ctrl+a), then right-click->Font->Character Spacing. Change the spacing to something small (Half a point or less). I use 0.3pt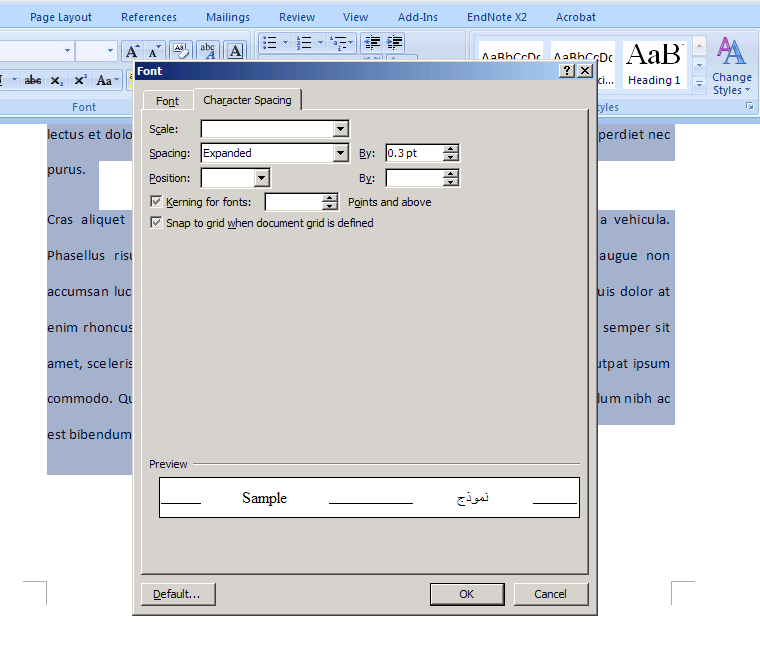 All effects put together:
Increase in size: 114.5% (over double!)
---
Additional Reading: